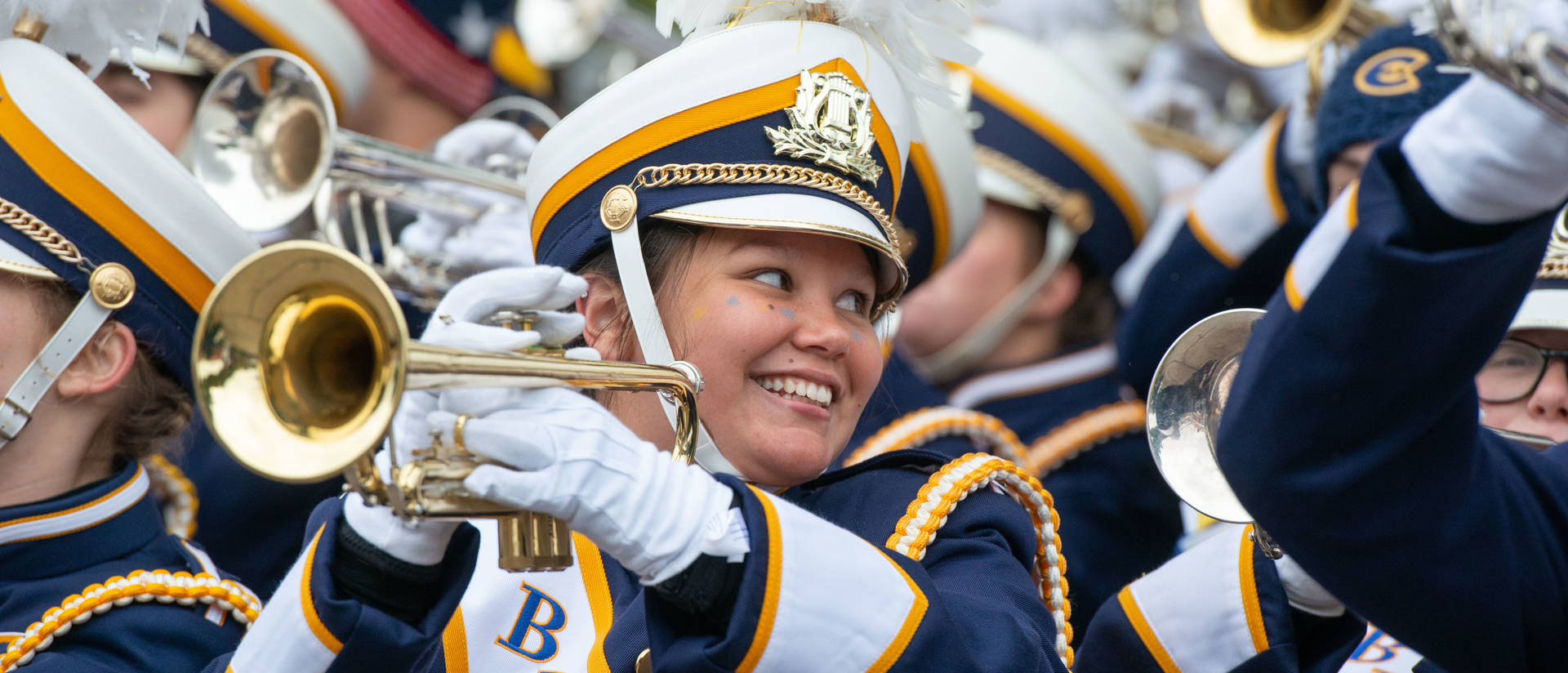 UWEC makes strategic moves to support enrollment
UW-Eau Claire has launched a plan for investing in its future to ensure student success and bring talent to the region for years to come.
"At UW-Eau Claire we are making strides toward improving success outcomes for our students," Chancellor James Schmidt says. "We're launching new in-demand academic programs and moving forward in important initiatives that will bring significant new opportunities for our students while serving the needs of the Chippewa Valley and our state. That's what this new investment plan is all about."
Growing enrollment
The investment plan also includes growing enrollment over the next three years to generate the funds to support new and high-demand academic programs. Achieving that goal will include improving student retention and increasing transfer students — as well as expanding membership in the Blugold Marching Band and adding three athletics programs.
"Students who participate in co-curriculars like athletics and the Blugold Marching Band make all-important, supportive connections on campus," Kleine says. "By attracting students interested in these co-curriculars, we bring in individuals likely to stay here and succeed here."
Increasing the number of student participants in athletics and the BMB also aligns with UW-Eau Claire's strategy to expand its recruitment to areas beyond Wisconsin. In 2019-20, the BMB included members from 10 states, and UW-Eau Claire student-athletes came from 13 states.
"We are now reaching out strategically to broaden our recruitment area to connect with students who will find UW-Eau Claire to be a good fit," Schmidt says. "Not only do we diversify our campus in this way, but we bring talented out-of-state students to Eau Claire and Wisconsin who increasingly want to stay in the Chippewa Valley after graduation."
Schmidt noted that since 2014, the number of UW-Eau Claire graduates staying in the Chippewa Valley has grown by nearly 21%.
"This is an important facet of our investment plan: As graduates leave UW-Eau Claire, increasingly they are staying in the region," Schmidt says. "And the stars align for us on this, as our city of Eau Claire is increasingly featured by statewide and even national media as an attractive place to live and work, which is a draw for young graduates."
Blugold Marching Band growth
The BMB is well on its way toward its membership goal of 500 students. The band's size increased from 400 members in fall 2018 to 475 members in fall 2019, making the group the second-largest collegiate marching band in the world.
The BMB has a competitive application process, and applicants far exceed the number of positions available. Also, the number of members from other states increases each year — an outcome of the BMB's many exhibition performances at high school band competitions around the Upper Midwest, says Dr. Randy Dickerson, professor of music and BMB director.
"We are developing a selection process that will better identify students who are not only great BMB students but who will also be assets to the university as a whole," Dickerson says.
New athletics programs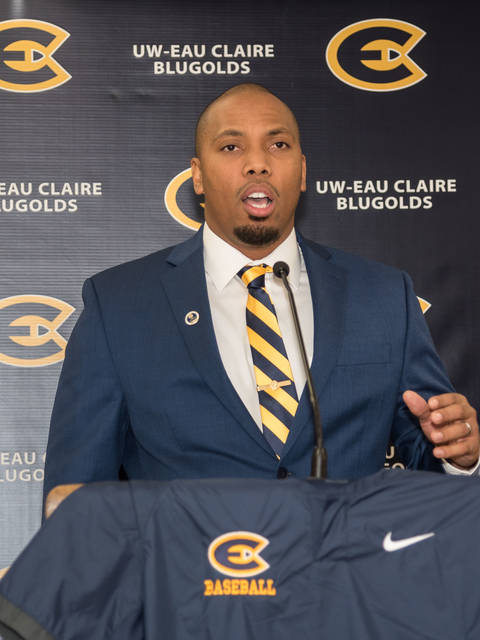 The expansion of Blugold athletics teams will include both the reinstatement of men's baseball (which was discontinued in 1995) and the addition of women's lacrosse in the spring 2021 season, as well as the addition of men's soccer in the fall 2021 season.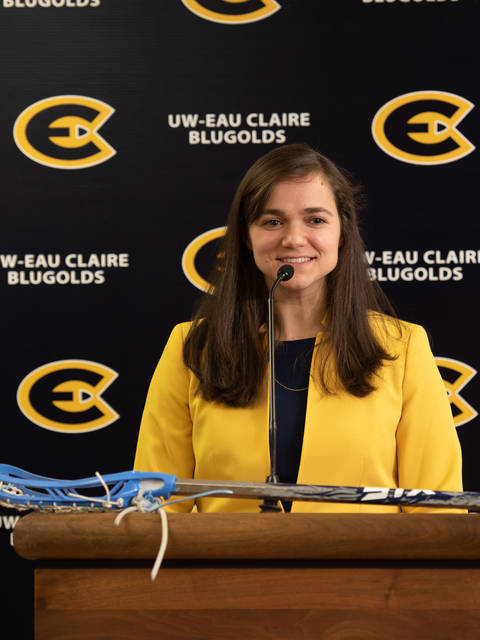 Alumni and friends of the baseball program have been actively raising funds to support facilities and operations, says Dan Schumacher, director of athletics at UW-Eau Claire.
Early in the spring 2020 semester, Schumacher announced the hiring of both the baseball and lacrosse head coaches:
Charles Bolden will lead the Blugolds men's baseball program. Bolden most recently was the associate coach at NCAA Division III Illinois Tech, and before that he was an assistant coach at NCAA Division I Chicago State University.
Aubrianne Hilton Neubert will lead the Blugolds women's lacrosse team. Neubert comes to UW-Eau Claire from the University of Michigan, where she led the women's club lacrosse team. Before that she was the head women's club coach at Truman State University.
With an average second-year retention rate among Blugold student-athletes of nearly 90% over three years, growing UW-Eau Claire's array of athletics programs will be an important piece of the university's overall enrollment goals, Schumacher says.
"Our student-athletes stay and complete their degrees due to strong connections they make with their teammates and coaches, as well as this university's outstanding faculty and staff. I truly believe that retention creates winners both in the classroom and on the field," Schumacher says.
The addition of the three sports will increase the number of Blugold athletics teams to 25, including 12 men's teams and 13 women's teams. The new teams are expected to bring in 94 additional student-athletes (42 for baseball, 24 for women's lacrosse and 28 for men's soccer) and generate revenues beyond their costs of operation that will be reallocated to academic instruction.
Learn more about the Blugold Marching Band