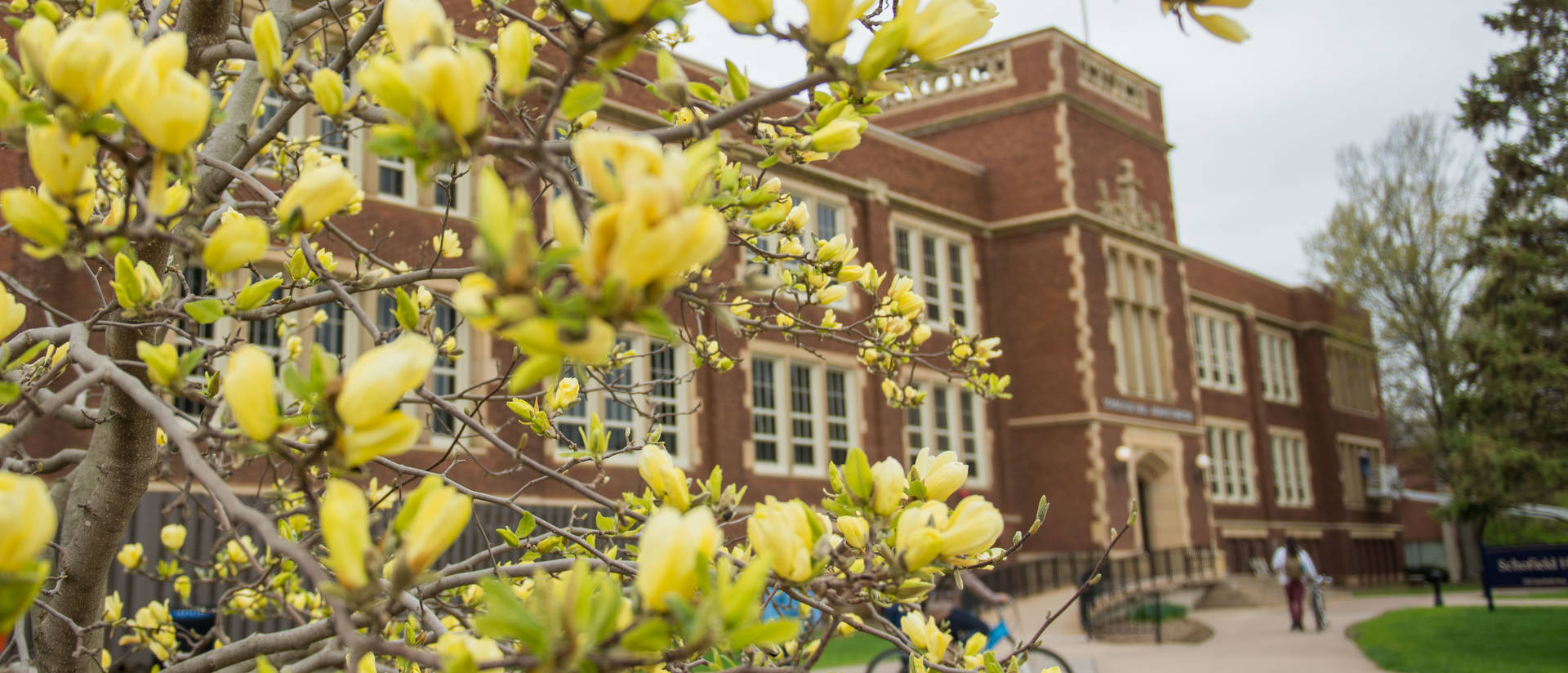 Tuition Discounts for Blugold Alumni + Family
It's great to be a Blugold, or related to a Blugold. Check out these two tuition discounts created for UW-Eau Claire alumni, children and grandchildren.
Blugold Alumni Tuition Discount
Are you a UW-Eau Claire graduate who would like to take additional undergraduate courses to continue your education and enhance your professional skills? If you graduated in May, 2016 or later, and completed your UW-Eau Claire bachelor's degree in four years or less, you may be eligible for the Blugold Alumni Tuition discount. This discount allows you take undergraduate courses at a 25% discount on the resident tuition rate -- regardless of where you live!
Here's how it works:
Eligible alumni may take an unlimited number of undergraduate courses for a 5-year period after graduation. Enrollment will depend on course availability following the priority registration period for our degree-seeking undergraduate students. Eligible alumni who return to earn a second baccalaureate degree will be assigned a registration time according to the standard practice for degree-seeking students.
The 25 percent discount applies to the current resident undergraduate tuition rate only: It does not apply to any additional student fees, course fees, differential tuition and course materials.
The discount does not apply to independent study courses, internships, practica, or student teaching. Students who transferred to UW-Eau Claire from another institution are not eligible.
All other UW-Eau Claire regulations and deadlines for enrolled students will apply.
The application process is simple:
As soon as we have received both your eligibility form and re-entry application, you will get an email from Blugold Central confirming eligibility and providing information on the next steps. If you are pursuing a second undergraduate degree and have questions about financial aid eligibility, please contact blugoldcentral@uwec.edu
If you want to take courses without pursuing a second degree, please refer to the information under "Special Student." Special students do not qualify for financial aid.
If you have any questions or need help, contact Blugold Central Student Services: blugoldcentral@uwec.edu.
Return to Wisconsin Program
Are you a UW-Eau Claire alumni with a child or grandchild who lives out-of-state and would like to attend UW-Eau Claire for their undergraduate degree? The Return to Wisconsin program offers a 25% nonresident tuition discount for your family members. Complete tuition information is available here.
Here's how it works:
Qualifying alumni are individual biological or legal parents, biological grandparents or legal guardians, living or dead, who have previously earned either an undergraduate or graduate degree (associate, bachelor's, master's or doctoral) from UW-Eau Claire.
Eligible students must meet all admissions requirements that apply to all other applicants to UW-Eau Claire.
Return to Wisconsin students will pay all other fees (special course charges, room, board, and other expenses) at the same rates as other students.
Return to Wisconsin students will be accommodated above UW-Eau Claire's target enrollment number and will not displace Wisconsin residents.
An eligible student or the student's qualifying parent, grandparent or legal guardian must be a legal resident of a state other than Wisconsin or Minnesota.
The program does not apply to graduate tuition and fees.
Students must fill out the eligibility form and return the form to the Registrar's office in order to evaluate eligibility.
For more information about the Return to Wisconsin program or to obtain an eligibility form contact the Blugold Central office at 715-836-3000 or blugoldcentral@uwec.edu