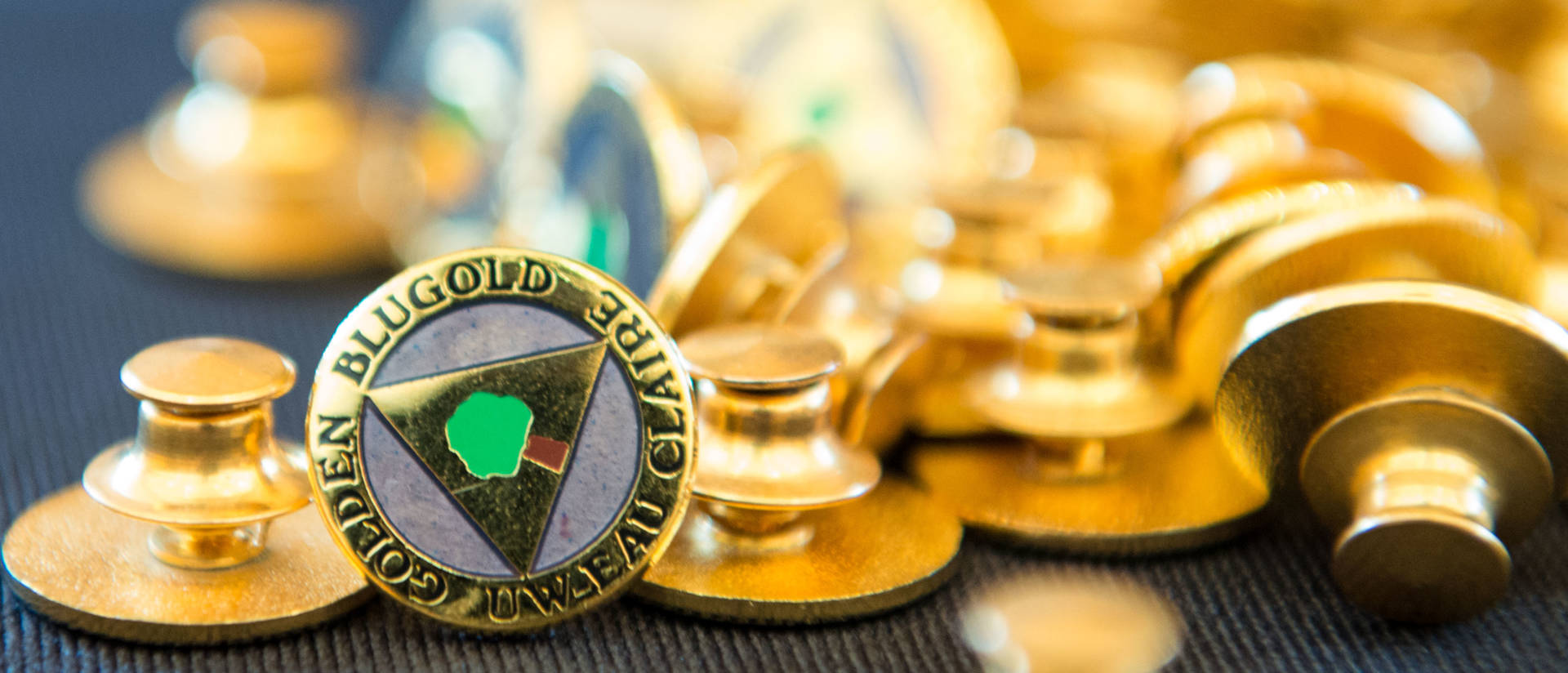 Celebrate a half century of being a Blugold
There is something special about being a Blugold, and it just gets better as time goes on. If it has been 50 years or more since you graduated from UW-Eau Claire, please join us at Homecoming to reminisce, honor fellow members, welcome new Golden Blugolds, and see how the campus has transformed in recent years.
The Golden Blugold Celebration honors the history and tradition of being a Blugold. We are planning to celebrate with you on Friday, October 6, 2023.
UW-Eau Claire alumni who graduated in 1973 or earlier have earned the title of " Golden Blugold" and are invited to a special weekend on campus Friday and Saturday, Oct. 6-7.
View the Golden Blugold Invitation here!
More information and Registration!
For more information about alumni events, or about planning an alumni event, email alumni@uwec.edu or call 715-836-3266. We would love to hear from you.