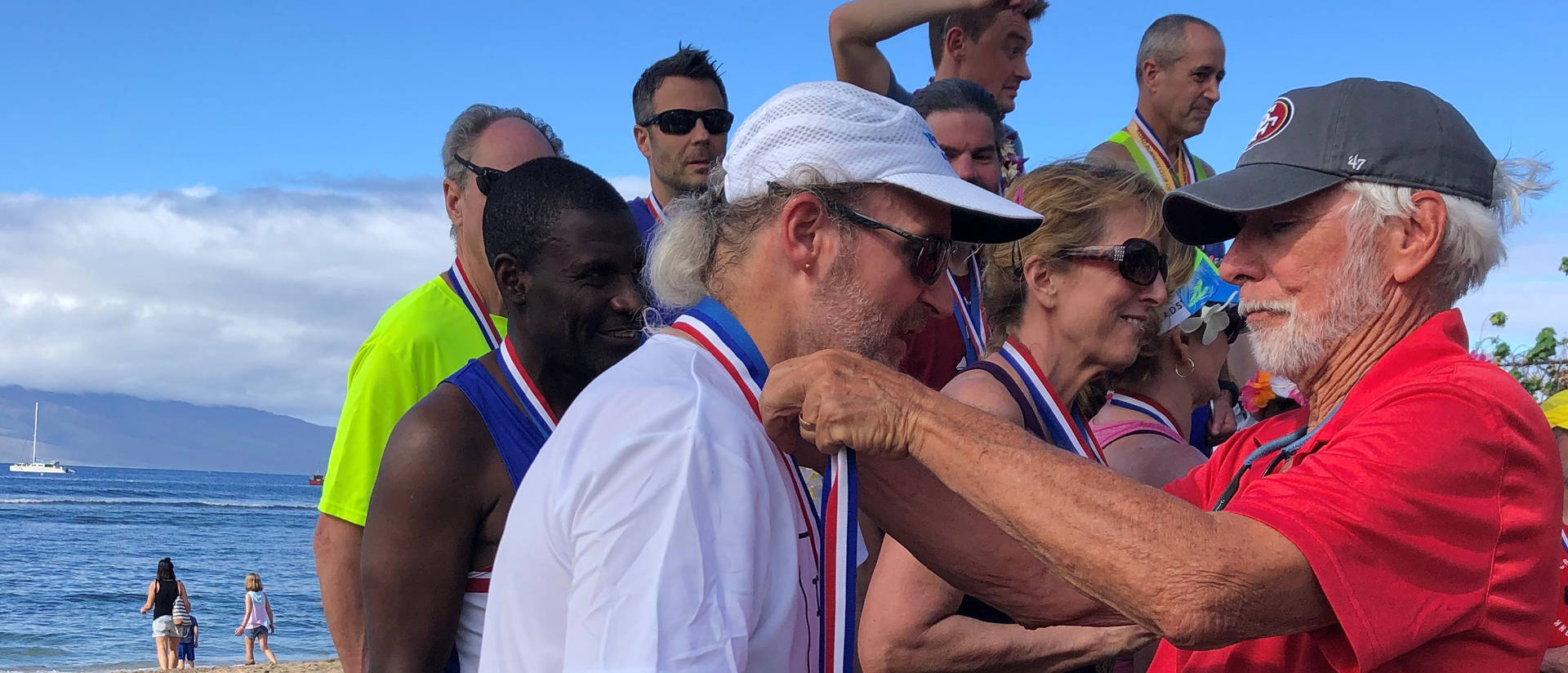 Magazine editor + 50 States Marathon Club member
By Chris Hoelck, '86 journalism, managing editor, Fine Cooking magazine
After graduating, I worked at newspapers in Connecticut and Ohio. I moved back to Connecticut, went to cooking school and then returned to publishing. I'm now the managing editor of Fine Cooking.
I started running because I needed to lose weight — not a glamorous reason, but it was an efficient means to an end. I wasn't athletic, so taking up any form of exercise was a big lifestyle change for me. I ran for years before I entered a race.
When I finished my first half-marathon, I thought, "Wow, I'm halfway to a marathon!" In hindsight, it's not halfway to a marathon in terms of the physical and mental toll the race takes, but I needed to experience a marathon to understand that fully.
I've enjoyed things about every marathon. Memories that stand out include finishing my first marathon; qualifying for the Boston Marathon the first time; the three times I've owned Manhattan and the boroughs for a day in the New York City Marathon; running the inaugural Eau Claire Marathon; and running the Alaska marathon on my birthday.
I didn't start running with the 50-state goal. After my 20th marathon, I'd run in 11 states. A friend made the 50 states a goal, and it didn't feel like an unreachable goal for me, either. The idea of traveling to every state was appealing.
I finished the 50 states in Hawaii. The Maui Oceanfront Marathon goes all out for runners finishing their 50-state goal. Our bib numbers all were 50, we started at the front and we got a special medal. The race itself was amazing.
When I had a mile to go, I got a huge lump in my throat. After making it through the finish chute, it hit me that I'd actually done it.
When I graduated from UW-Eau Claire, I never imagined that I'd do something like run a marathon, much less run a marathon in every state. I could envision jobs, I could fantasize a career track, but I never thought about what might be enriching outside of work.
UWEC helped me professionally and personally in two big ways. The first was academic. I learned that it's important to have standards and to maintain them. Anyone who studied journalism with Les Polk knows he was both feared and adored, for good reason. He knew what his students were capable of, and he had no qualms about letting you know when your work was subpar. He also celebrated the good work, and nothing felt better than a compliment from him.
Even today, I have him on my shoulder, at work and at home, reminding me not to cut corners, because it matters that I do my best.
The second thing is knowing friendship. I'm lucky to count among my friends today people I met at UWEC. They were among the first to offer congratulations when I finished my race in Hawaii. Having them with me in spirit made those last few miles all the sweeter.
Top image caption: Chris Hoelck receiving his medal for earning his 50 States Marathon Club membership after completion of the Maui Oceanfront Marathon.