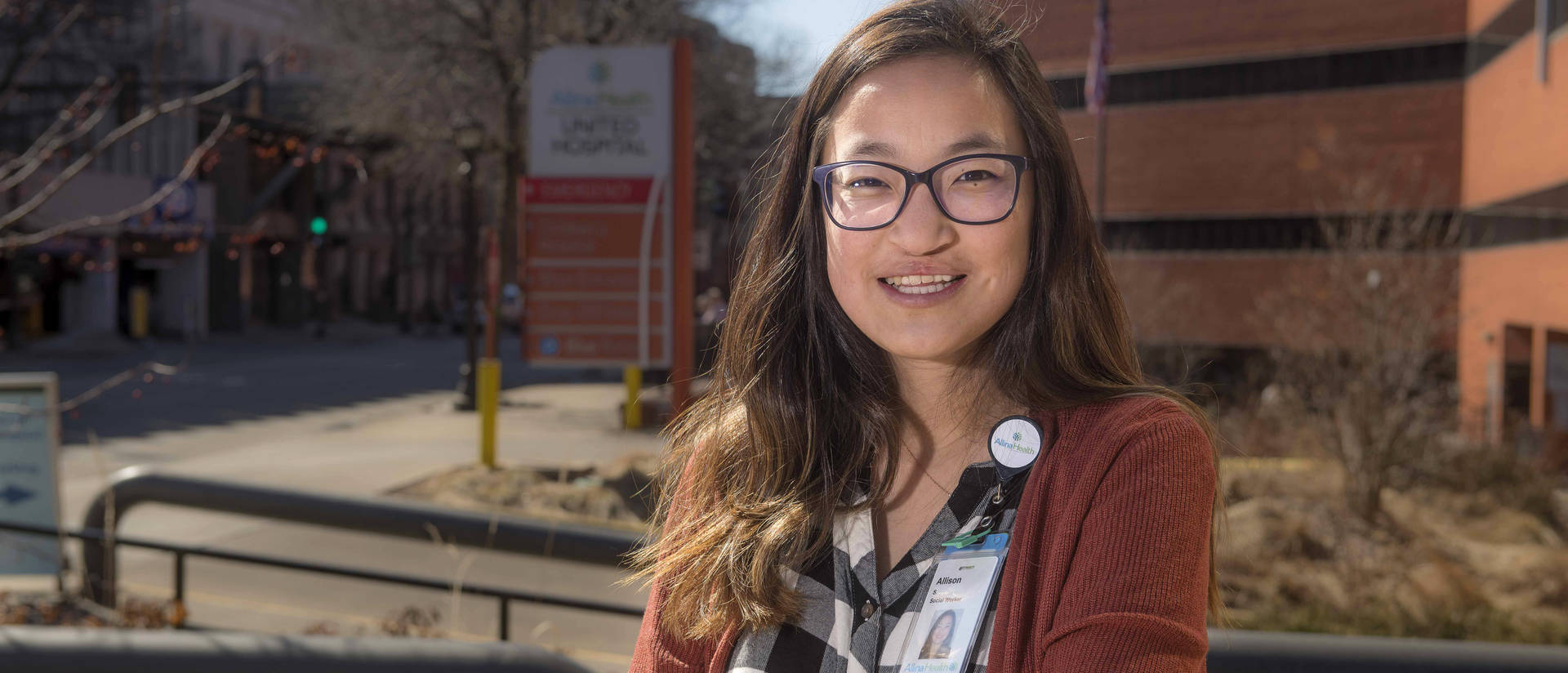 Social work alumna uses research to better serve dementia patients
For Allison Sontag, an opportunity seized five years ago to collaborate on research as a Blugold has had important impacts along the way — both in the progression of her career as a hospital social worker and for the patients she serves.
As a UW-Eau Claire undergraduate, Sontag learned of the research opportunity through social work faculty member Dr. Donald Mowry (now professor emeritus) and became part of a student team mentored by Mowry and Dr. Lisa Quinn-Lee, associate professor of social work. The team conducted a first-of-its-kind study of the impact on caregivers of the use of personalized music interventions with individuals diagnosed with dementia.
Today Sontag, a 2016 UW-Eau Claire social work graduate who also earned her master's degree in social work from UW-Milwaukee in 2018, works mostly with geriatric patients in her position at United Hospital in St. Paul, Minnesota. She says her research experience helped make her a more informed advocate for the patients she serves.
"Through my experience doing research I gained a deeper understanding of the different types of dementia, caregiver-related stressors and community resources that I am able to share with my patients, patients' families and colleagues," Sontag says.
Skills she honed during the research project — including effective communication, collaboration and professionalism — also were beneficial right away in her undergraduate studies and later in graduate school.
"I found that with the social work skills and techniques I was learning in class, I was able to immediately use those in my research and gain real-life experience outside of the classroom," Sontag says.
Similarly, experiences administering surveys, managing data, mastering specialized software and speaking at conferences helped her succeed in graduate school and pass her licensure exams.
"Those public-speaking skills also have helped me become a stronger advocate in the community to encourage more resources for individuals with dementia," Sontag says.