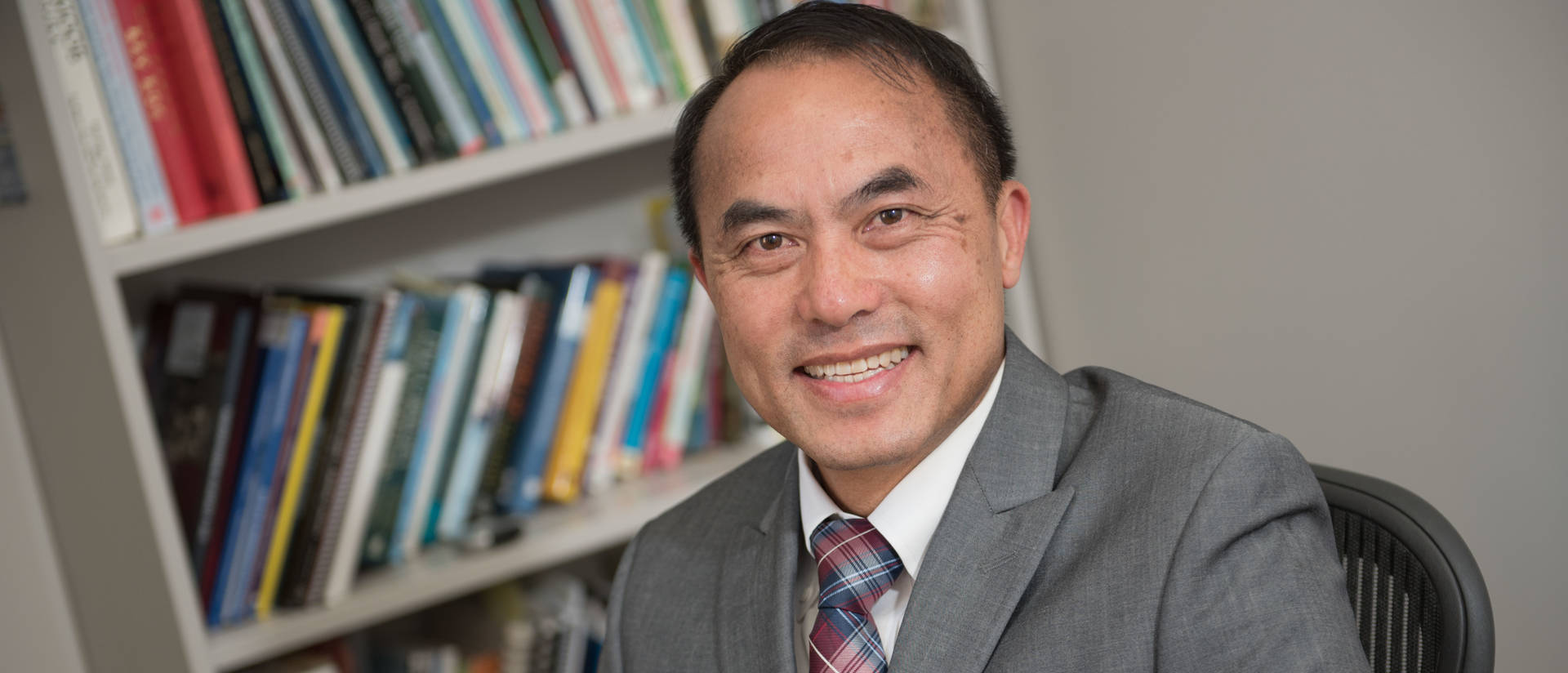 Leading EDI efforts since he was a student himself
By Denise Olson (story); Jesse Yang (video)
Most good leaders know that trust is essential to any successful relationship, and Charles Vue is that kind of leader.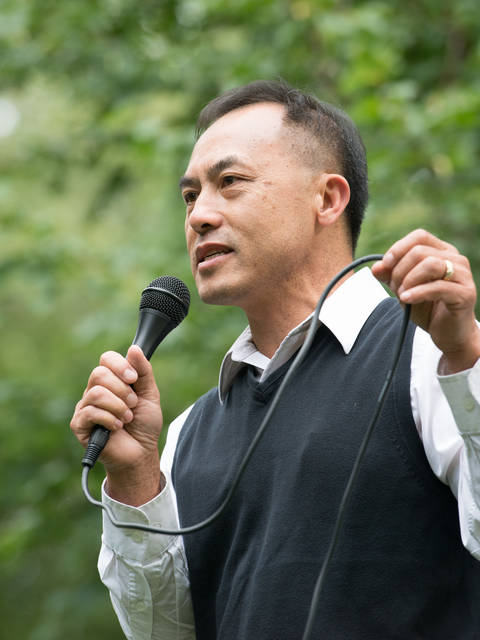 Since 1998, Vue has dedicated his career to building trust with students of color at UW-Eau Claire, particularly Southeast Asian students. As associate director of the Office of Multicultural Affairs, Vue works to create a more inclusive space for multicultural students, an environment of interpersonal and institutional trust that scaffolds their growth and sense of belonging on this campus.

As the first Hmong student to graduate from UW-Eau Claire in 1989, Vue knows firsthand how essential that trust is to student success.
"There were Hmong students before me, but the challenge was that the trust wasn't there — trust that a Hmong student could make it, that this institution cared enough to help a student who is so different from themselves be successful," Vue said in a 2018 interview. "I was persistent and pushed myself to graduate, not so I could be the first, but because I wanted to pave a path of success for the hundreds of other students that were coming behind me."
Since Vue forged that path, 450+ Hmong students have successfully completed their bachelor's degrees at UW-Eau Claire, often with significant support and advising from Vue and OMA staff in a range of personal, academic, financial, cultural, social and career matters.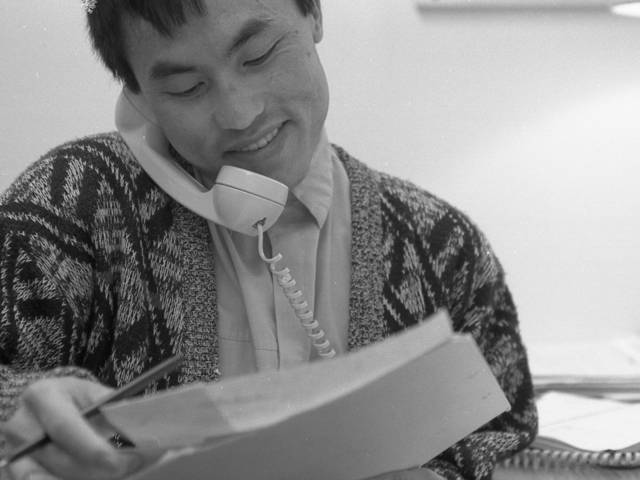 In addition to his main role in OMA, Vue also leads inclusion efforts in many other areas of the campus and community, including:
Directing the Youth Leadership Camp at UW-Eau Claire, inviting middle and high school students to prepare for post-secondary education while exploring Hmong culture and language.
Creating and delivering training and professional development to faculty and staff for over 20 years, offering strategies to best serve Asian and Southeast Asian students.
Creating and leading multiple summer student research and immersion trips to Thailand and cities within the U.S. to research Hmong culture and identity.
Establishing and continually growing a robust campus celebration of Asian and Pacific Islander Heritage Month each May.
Developing and teaching Hmong language courses at UW-Eau Claire.
Serving on the Board of Education for the Eau Claire Area School District from 2015-2020.
One signature event that Vue has the pleasure of overseeing each semester is the OMA graduation ceremony, recognizing the students of color accepting their diplomas at spring and winter commencement ceremonies. As the culmination of his hard work in supplemental counseling and representing these students through their student journeys, the event holds a special place in Vue's heart.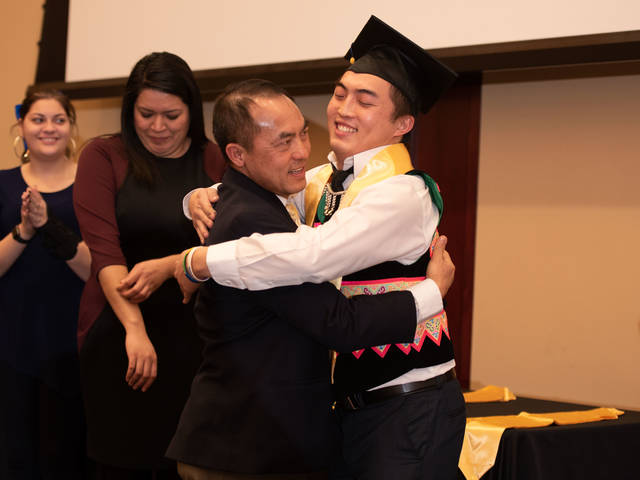 The December 2019 OMA graduation was a bit more special than most, as Vue had the honor of draping the multicolored OMA stole on the shoulders of his own son Justin, who received his bachelor's degree in information systems.
"Each year, it has always been a privilege for me to witness students of color graduate from UWEC. This year I felt a deep sense of pride in observing my son crossing the stage to receive his degree, and I reflected on the support in place at this university and the road we purposely paved to help my son and many others like him fulfill this dream."
Along with trust, Vue emphasizes the importance of consistency in that recipe of success for students of color — personnel with institutional memory, seen as steady and dependable resources for students throughout their time on campus. He was determined to stabilize the position he entered in 1998, a role that had seen a high level of turnover, making relationships with students hard to establish.
Vue accomplished that goal and so much more.
He has served the needs of the Southeast Asian student and community populations for 23 years with consistent, genuine and trusted leadership. Vue played a critical role in creating the flagship programs celebrating the diversity these students bring — the April heritage month celebrations, the Hmong Resource Center and, most recently, the Critical Hmong Studies Program.
"I am proud that many Hmong students, including my own son, have graduated from UWEC, in part due to the efforts and the vision of OMA, and the work of UWEC as a whole," Vue said. "The support system I've helped create will be here for students and staff many years after I'm gone. Our university, our community and our state stand to benefit from the work we have accomplished — we should be proud of our efforts."