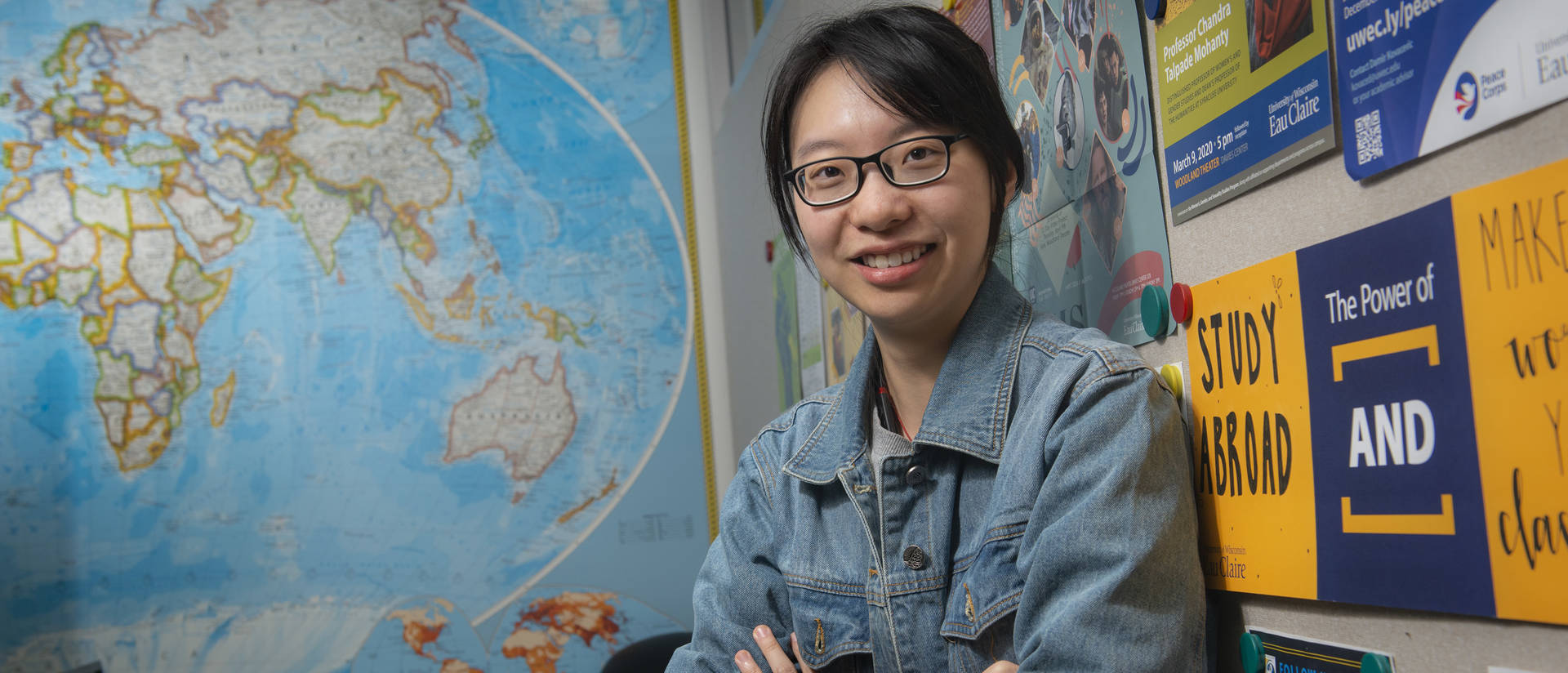 Taking advantage of UWEC strengths
When Ariel Liu came to UW-Eau Claire from China in 2018 as an international student, it didn't take her long to feel at home on her new campus.
It also didn't take her long to see the value in meeting new people and exploring new cultures.
So, Liu, an applied mathematics major, did what many Blugolds do — she decided to study abroad.
"I studied abroad to learn more about the world, such as culture differences, and to have a broader perspective," Liu says of spending one of her semesters as a Blugold studying in Greece.
Liu credits UW-Eau Claire faculty, staff and students with encouraging her to step even further outside her comfort zone.
However, it was a Wisconsin winter that put Greece at the top of her study abroad wish list.
"When I applied, it was the coldest time in Wisconsin's winter," Liu says. "That made me really want to go to a place that has more than 300 sunny days in a year."
In Greece, Liu did find sunny skies, but, even more importantly, she also found new friends, a love for a new language, an appreciation for new foods and cultural norms, and potential new career paths.
Studying abroad is making her time as a Blugold even more meaningful, Liu says, noting that she's enjoying being back on UW-Eau Claire's campus.
"My favorite thing is our campus and the Eau Claire community are so connected," Liu says. "From the start, I met students who are smart, friendly and embrace different cultures than theirs. I feel so lucky that I can meet these fantastic people and have them in my life."
When she graduates from UW-Eau Claire in May 2021, Liu plans to attend graduate school.
She's confident her time studying at UW-Eau Claire and in Greece will give her the knowledge and experiences she needs to be successful wherever her future takes her.
"Everything I learned will give me a stable foundation for my future," Liu says. "I've learned how to learn, how to know myself, how to do my best, how to make decisions wisely, how to deal with difficulties, and how to find my interests or passion."