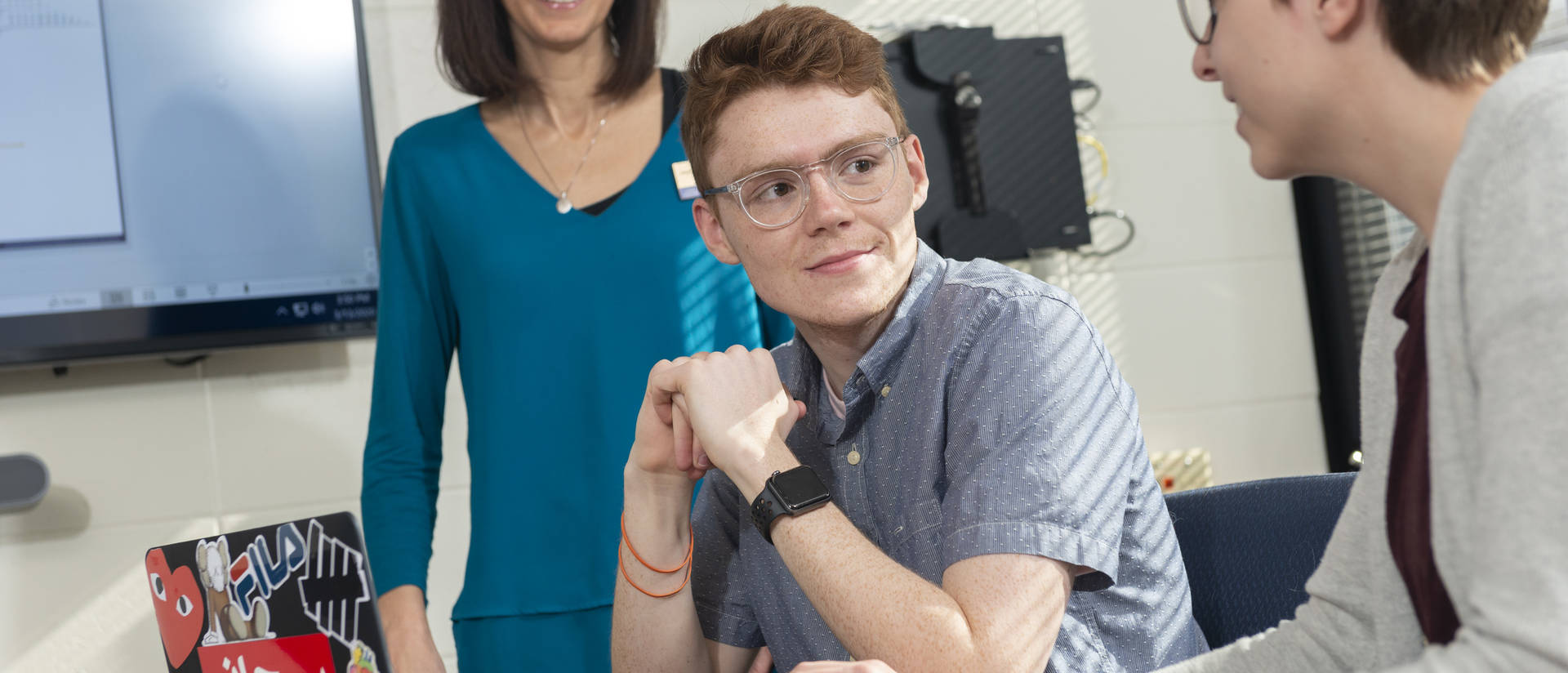 2020 grad Omid Razmpour to join ICU at U of M Medical Center
When current students wonder what they stand to gain by taking part in collaborative student-faculty research, we like to have concrete answers to offer them.
Case in point: senior nursing student Omid Razmpour.
Razmpour, a native of Eden Prairie, Minnesota, will graduate in May 2020 with a Bachelor of Science in nursing and a job waiting for him — a full-time position at the University of Minnesota Medical Center. He was offered a position in the surgical/neuro ICU where he completed an internship last summer, an internship he attributes in large part to the four major undergraduate research experiences on his resume.
"I did four research projects, one of which is still ongoing, and have been working on at least two projects at all times since I was a sophomore," Razmpour says.
All four of the projects Razmpour took part in centered around a similar theme of serving an underrepresented population — Somali immigrants, patients suffering from depression and women. His most recent research is seeking to test non-pharmacological management of pain associated with endometriosis, an overgrowth of endometrial tissue outside of the uterus.
"My research partner, Madeline Norman, and I hope to publish this study after we graduate in May," he says of the study. Data used to study their sample population has identified a national occurrence level of one in 10 women with endometriosis.
Dr. Jeanette Olsen, assistant professor of nursing, is new to the Blugold faculty and serves as a mentor for Razmpour's endometriosis research. She is highly impressed by the robust undergraduate collaborative research on this campus.
"Omid's experience showcases the range of opportunities available to students based on their interest and initiative," Olsen says. "He and Madeline have led the design and implementation of the project, a culmination of all they learned from prior projects. They will make a valuable contribution to nursing knowledge.

"I would recommend to any other student to do collaborative research," Razmpour says. "It's a great opportunity, and it sets you apart from everyone else.
I've learned so much."
---
Editor's note: This story was written prior to the COVID-19 outbreak, and Razmpour has submitted the following update to his current and upcoming positions at the University of Minnesota Medical Center.
As I am currently working as a nursing assistant in the same unit, I have witnessed everything that has been happening. I have seen an otherwise healthy individual put on an artificial lung machine and an artificial kidney machine. I have seen individuals die alone in an isolation room, while their families sit at home wishing that they could be with them. While it will be extremely interesting to start a nursing career this time, it is sad to see not only the extremely sick with no family allowed nearby, but an ICU normally full of critical patients suffering from brain bleeds or other pre- or post-surgical issues, now nearly empty awaiting COVID-19 patients. I am excited to get out and work — this will be a crucial year for learning.